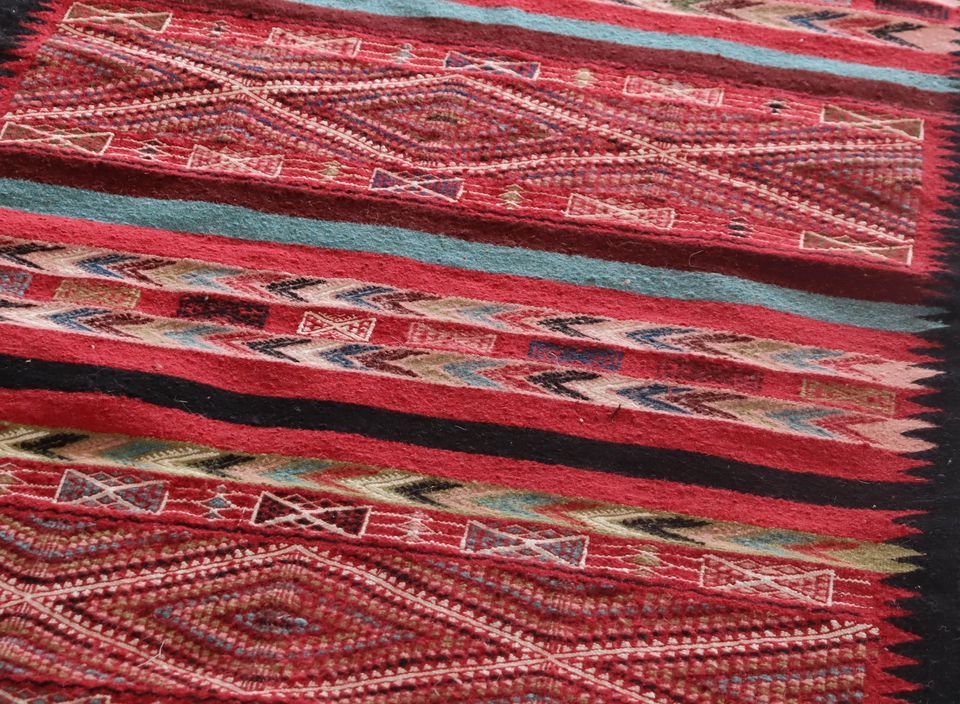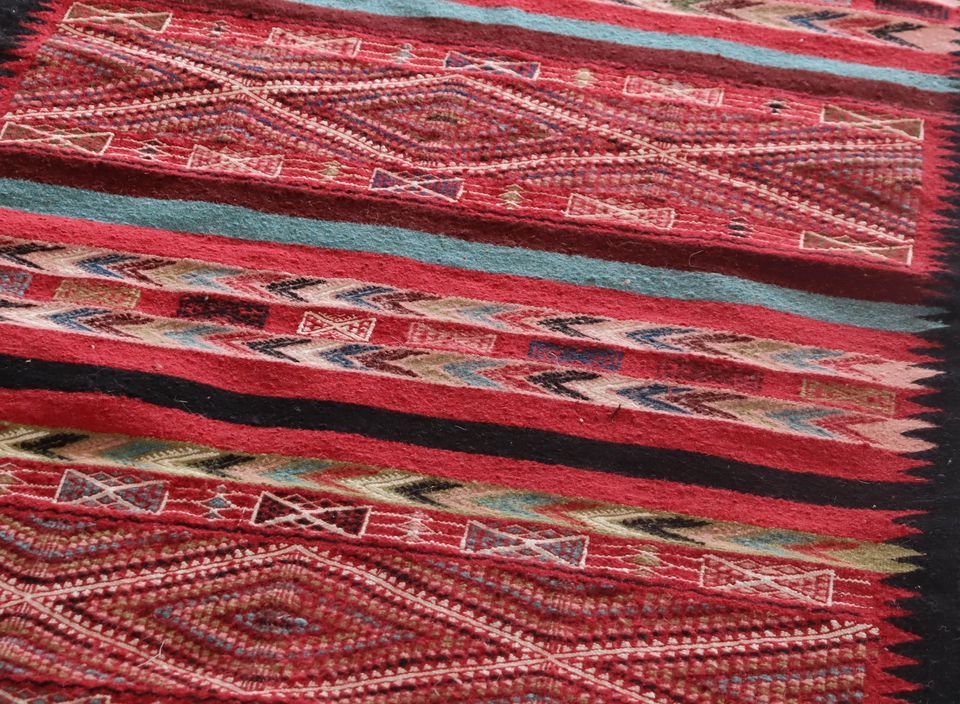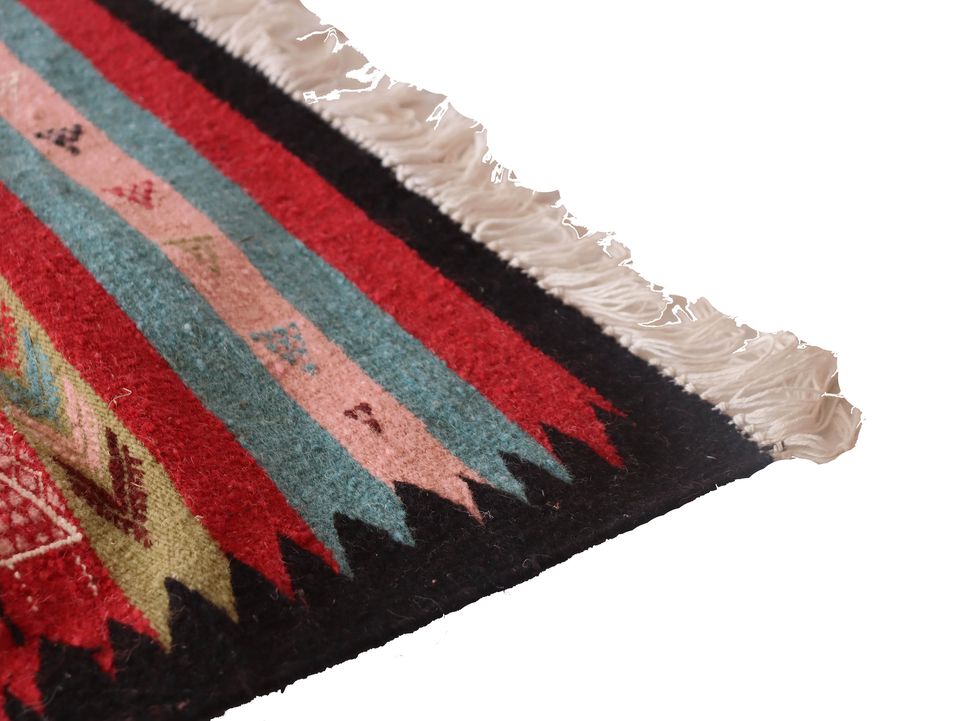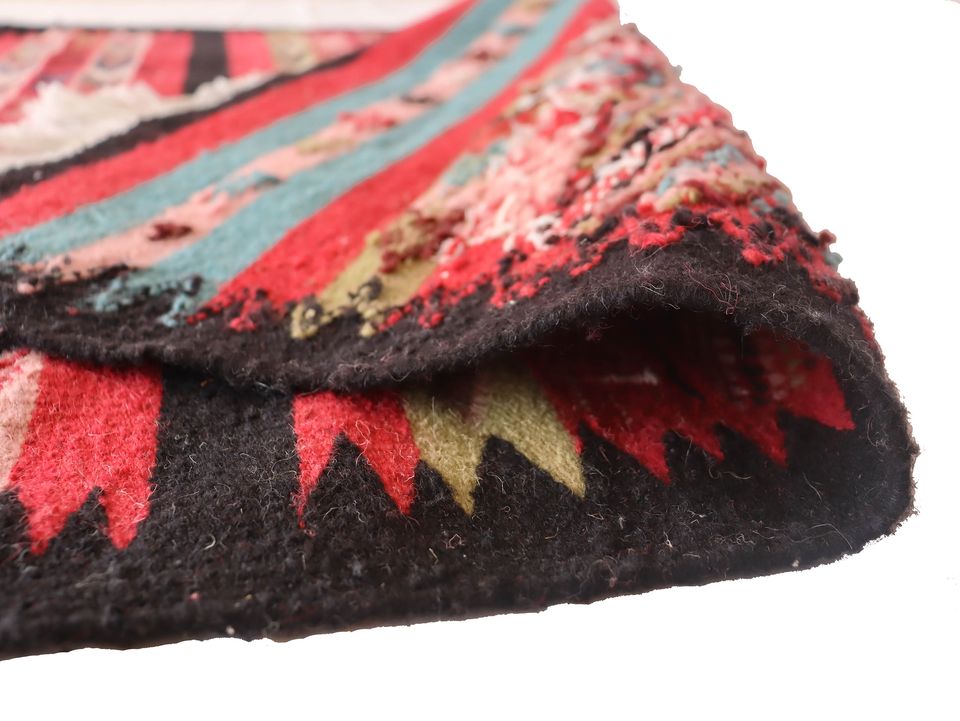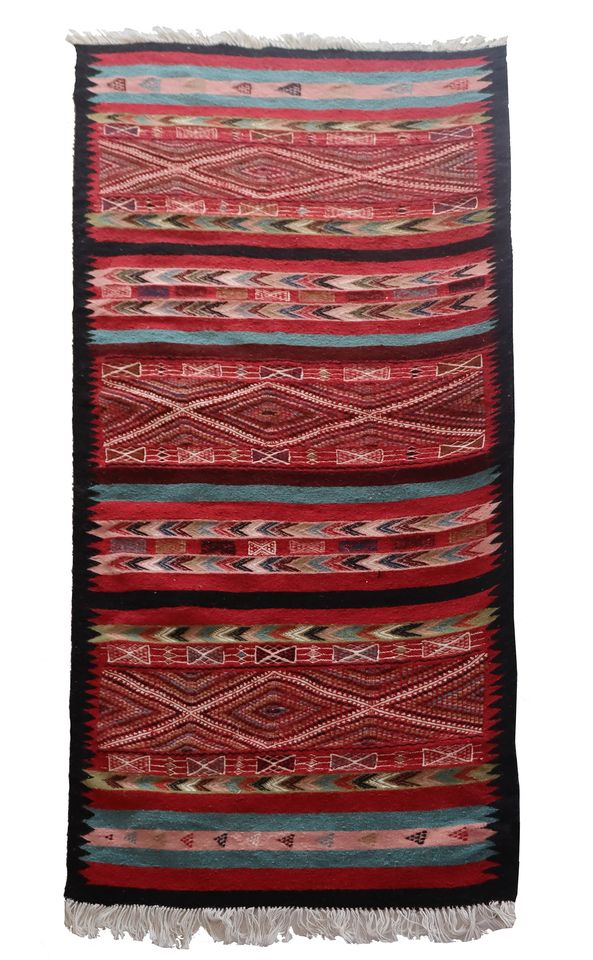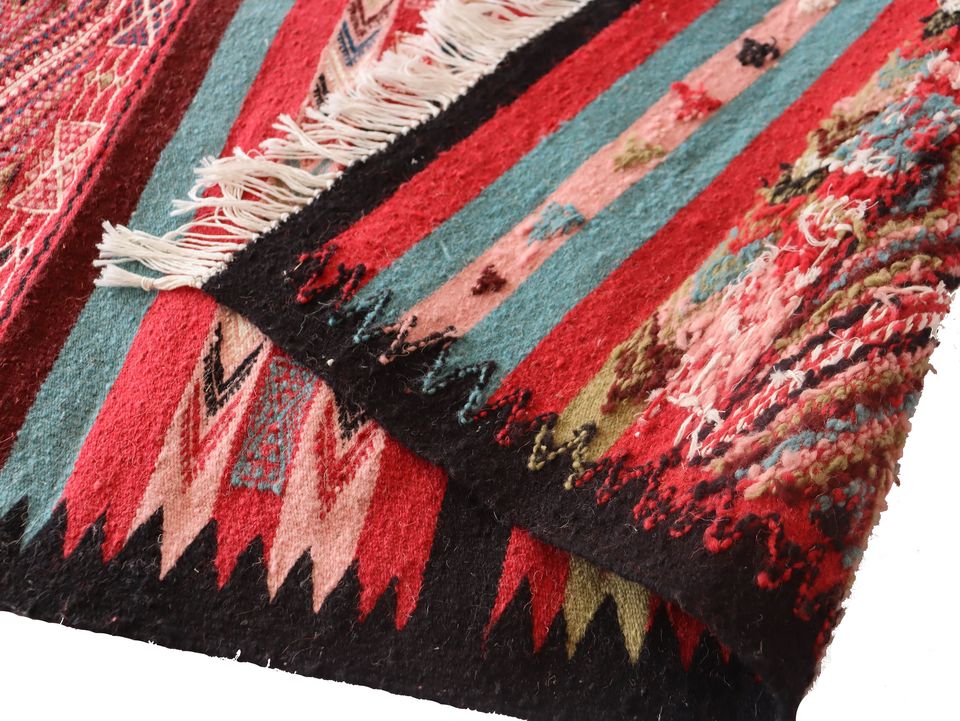 Description
Our eco-firendly "Hand & Crafts" Vintage rug is entirely made from 100% Tunisian mountain sheep wool, mostly with a natural dye, with an artisanal process that makes it an eco-friendly and healthy rug
During the shearing season, the sheep are shorn. Once collected, the wool is carefully cleaned with water from natural sources, then exposed to the sun to dry. A natural fruit extract is used to dye the wool, to obtain a well-colored material for a pretty decoration.
This makes weaving an ecological and healthy carpet. After their manufacture, the carpets are stored in clay houses in the mountains. Through this weaving process, not only does the rug keep a smoothness to the touch but also it preserves the health of babies, children and even adults.
Such a handmade rug, also known as margoum, takes 10 to 15 days for a woman to weave it, while taking care of her responsibilities to her family. Such a woven piece is the product of ancestral know-how passed down from mother to daughter, from one generation to another over time.
Behind each weaving, a story that is told through signs and colors to reflect a well-defined category of Amazigh and Berber society: young / old, married / single, male / female, delighted / sad).
A whole culture, originally Amazigh and Berber, is represented in a woolen image that ends up replacing the emptiness of a corner of your house, your bedrooms, your living room, and even your kitchen with an ancestral stamp.
This Vintage Amazigh and Berber style rug is for a person who loves to savor rural, natural, authentic and spiritual art. When placed under a steel or wooden table weighing even 60 kg, there is no risk that your "Hand & Crafts" mat will be damaged.
With a weight of 2.200 kg, this Vintage Amazigh and Berber style rug is easy to move and clean.
Dimension: 204x98 cm
Colors: Multicolored
Dimension: 204x98 cm
Colors: Multicolored
Raw material: 100% Wool
Cleaning: This carpet can be easily vacuumed with a standard vacuum cleaner to remove dust. It is recommended to clean it with water, the temperature of which does not exceed 60 ° and not to use detergent or to rub too hard while washing this carpet.
Reserve your "Hand & Crafts" carpet now and keep a unique, original and authentic decoration in your home!
Reviews ()