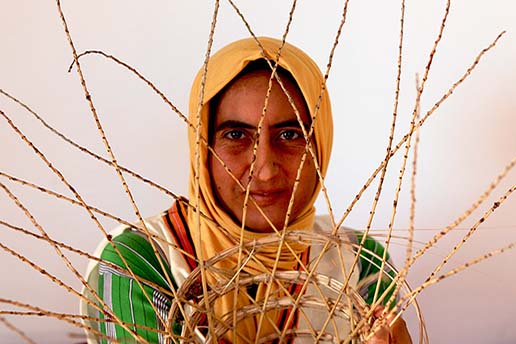 Djerba - Medenine
Selsebil
Salsabil is a designer of product, originating from and living in the Tunisian island 'Djerba'. At a very young age, she learned embroidery from her mother (who was also a professional embroider) and then developed her skills when she later on studied handicrafts.
I do not think I can live without practicing this job. Each morning, I wake up and directly head to my workshop to work on something new.
Now Salsabil has her own workshop, where she daily works for long hours to make something new and more creative with her own hands and from local raw material.