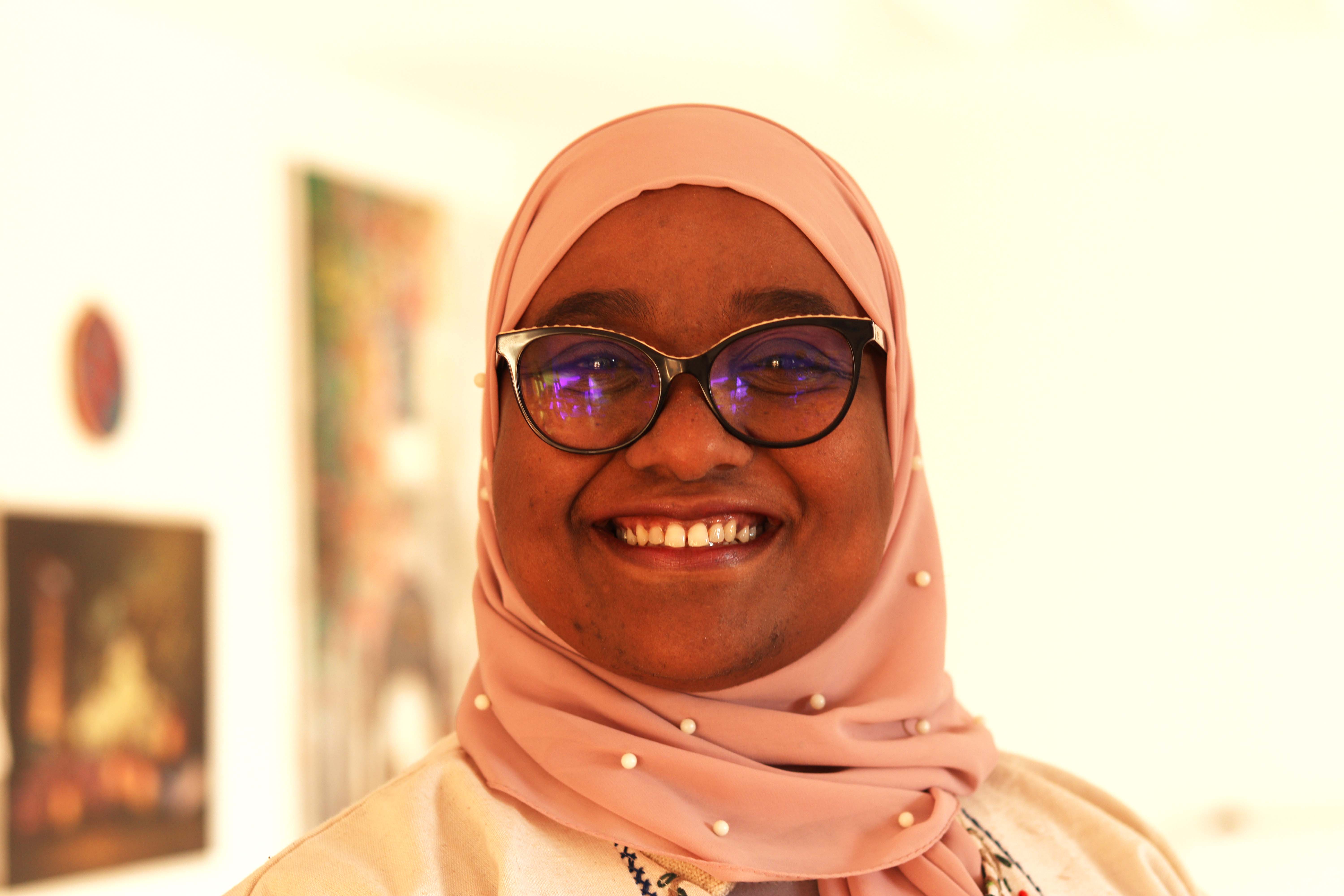 Maha is a specialized lady in drawing and painting on all materials. As for originating from and living in Djerba, Maha specialized more in the traditionally local handicraft.
I developed the Djerbian touch/style, which pleases me a lot
She developed her skill to come up with products that not only are characterized by the Djerbian style, but also are the fruits of her creative combination of leather sewing and mat embroidery. Such combination granted her the certificate of the best producer in Tunisia (2003).